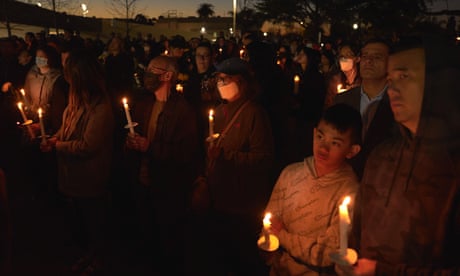 Family accounts tell an interwoven story about the hope of starting afresh in a new country and shared joy
Along with dancing, Muoi Dai Ung loved eating and gambling – and sometimes, according to her family, she tried to do all three at once.
At a candlelight vigil held by the city of Monterey Park on Tuesday night, city councilmember Thomas Wong shared a statement written by Ung's family, which likened Ung to her community: "complicated, messy, easy to love and sometimes hard to understand from the outside".
Continue reading...