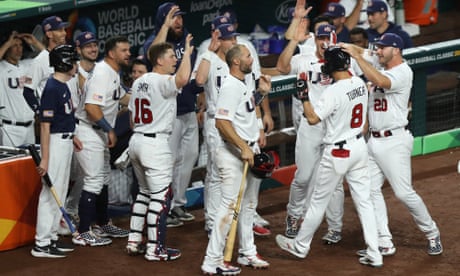 US through to final, where they will meet Japan or Mexico
A lot of the Cuban population of the Miami area comes from families who escaped from Fidel Castro's regime and harbor negative thoughts about the current government, so the atmosphere might be fraught.
I'm trying to figure out, given the highly particular politics of Miami whether this will sound like a home game for Cuba or not. I guess we will see.
Continue reading...