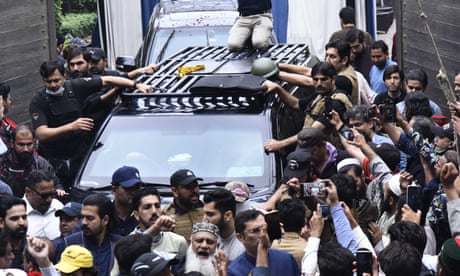 Supporters of ex-prime minister and police fight outside court where he was addressing charges of unlawfully selling state gifts
A court in Islamabad has cancelled Imran Khan's arrest warrant after intense clashes between police and the former prime minister's supporters outside the judicial complex.
Khan officially appeared before the court in Pakistan's capital on Saturday, complying with a judicial order that led to a failed attempt to arrest him on Tuesday. He is facing various legal challenges including unlawfully selling state gifts given to him by foreign dignitaries while in office from 2018 to 2022. Khan says he followed legal procedures in acquiring the gifts.
Continue reading...