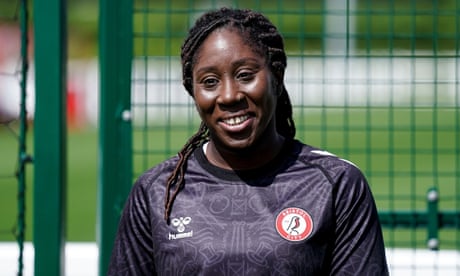 Working as an assistant at Bristol City has been an eye-opener – a mix of overthinking, mental exhaustion and enjoyment
Welcome to Moving the Goalposts, the Guardian's free women's football newsletter. Here's an extract from this week's edition. To receive the full version once a week, just pop your email in below:
Coaching wasn't alien to me. My first experience came in the US when I worked at some of the summer camps connected to Sky Blue FC (now NJ/NY Gotham FC), the club I was playing for at the time. I would get to go out into different areas within New Jersey, meet local football clubs and work with youth players across different ages. Sometimes with really young children, from age six all the way through to 14 and 15.
Continue reading...