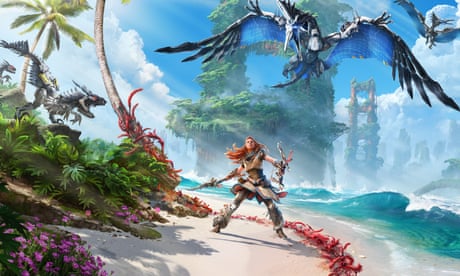 A new wave of game makers are attempting to influence a generation of environmentally conscious players. Will it work, and is it enough?
"It was scary. It made you realise how, despite all the sophistication of modern society, we're still reliant on water falling from the sky." Sam Alfred, the lead designer at Cape Town-based video game studio Free Lives, vividly remembers his city nearly running out of water. During 2018, the area surrounding South Africa's second largest city suffered months of dwindling rainfall. Dams were unable to replenish themselves at the rate its inhabitants required. Water was rationed. Businesses shut. The situation even called for its own grim version of the Doomsday Clock: hour by hour, the city ticked ever closer to Day Zero, marking the end of its fresh water supply.
Terra Nil, the video game that Alfred has been developing since 2019, is a response to these terrifying events. Dubbed a "city-builder in reverse", it foregoes the consumption and expansion of genre classics such as Civilisation and SimCity to paint a picture of environmental restoration. Starting with arid desert, it's up to the player to rewild a landscape using various technologies – a toxin scrubber, for example, or a beehive. At light-speed, and with eye-massaging flushes of emerald green and azure blue, the environment transforms into lush vegetation. Terra Nil's simplicity is as beautiful as its visuals, offering the satisfaction of a colouring book while doling out a clear-eyed critique of environment-wrecking extraction.
Continue reading...