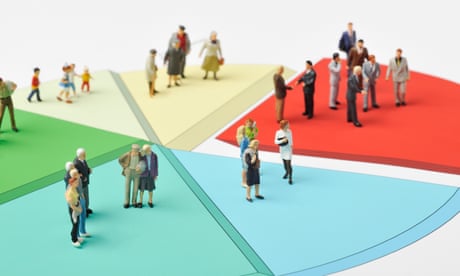 Crises in productivity and wealth inequality won't be solved with ideas from the 80s. It's not about a bigger pie – we need a different one
According to our politicians and most of the media, the central problem facing the British economy is a lack of growth. We need growth, we are told, to pay for this or that public service, or good wages, or housing. Just this week it was reported that the chancellor would need to plan further cuts in expenditure as a result of the Office for Budget Responsibility downgrading the UK's growth prospects.
But we should beware framing the lack of growth as the main affliction. In any case, the solutions to the growth problem have been tried and largely failed, whether the austerity of the Cameron years, the tax cuts proposed by Liz Truss and Kwasi Kwarteng or the innovation promised by all governments since the 1990s. The problems of the present are genuinely novel, and require not so much growing the British economy as transforming it.
Continue reading...