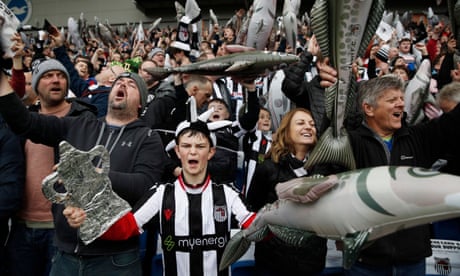 Roberto De Zerbi has made such an impact that Brighton were never likely to lose but Grimsby deserve their admirers too
At times during this relentlessly entertaining FA Cup quarter-final it was hard to avoid the feeling that the ambient levels of wholesomeness inside the Amex Stadium might just be reaching a potentially dangerous high, the counters starting to fizz and burp.
This was an occasion so polite even the half-time entertainment was a deeply moving presentation from the life‑saving stadium medical team, followed by a mascot race, a kids' race and then a succession of Mother's Day announcements so heartfelt you half-expected the match officials to come running out for the second half holding a cake and flowers.
Continue reading...