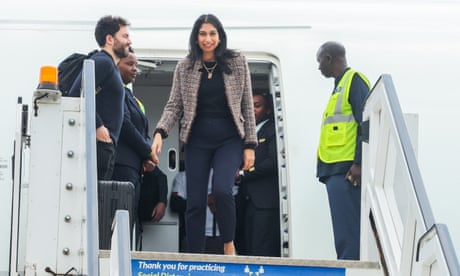 Home secretary accused of rewarding favourable coverage on visit aimed at reinforcing government's migration plan
Suella Braverman has made her first trip to Rwanda as home secretary amid criticism that the Guardian, other liberal newspapers and the BBC were not invitedon the publicly funded visit.
Before the trip on Friday, Braverman said her controversial policy to deport asylum seekers to the African country "will act as a powerful deterrent against dangerous and illegal journeys".
Continue reading...