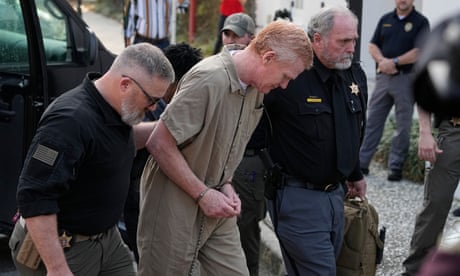 Death of Stephen Smith, 19, was ruled a hit-and-run but case was reopened after Murdaugh's conviction of murder of wife and son
Two weeks after South Carolina lawyer Alex Murdaugh was convicted in the brutal murders of his wife and son, the body of a teenager who was found dead on a country road near the murder scene six years earlier is now set to be exhumed.
Sandy Smith confirmed that the remains of her son Stephen, 19 at the time of his death, will undergo a private autopsy after a GoFundMe campaign raised $43,000 to pay for exhumation.
Continue reading...