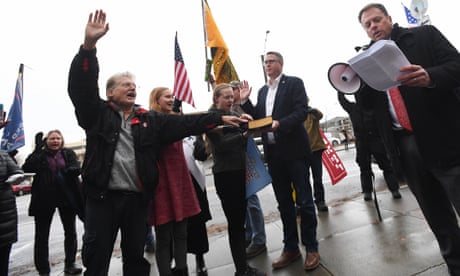 Matthew Dallek's fast-paced and well-researched history shows how the John Birch Society rose, raved and never went away
Out of sight but not forgotten, the John Birch Society is a husk of its old self. Still, its penchant for conspiracy theories courses in the veins of the American right. A mere 37% of Republicans believe Joe Biden beat Donald Trump legitimately. "January 6, I think, is probably second only to the 2020 election as the biggest scam in my lifetime," says Tucker Carlson, the face of Fox News.
Back in the day, the society trashed Dwight D Eisenhower and his successor as president, John F Kennedy. That Ike and JFK were war heroes made no difference. They were suspect. Eisenhower attempted to navigate around the Birchers. Kennedy used them as a foil. Dallas, where JFK was assassinated, was a Bircher hotbed.
Continue reading...