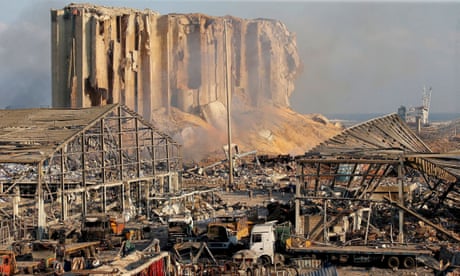 Sudden restart of investigation sets off developments leaving doubts justice for victims will be delivered
More than two years since the huge explosion that levelled Beirut's port and horrified the world, a blazing row has broken out that has involved Lebanon's leading judges filing charges against each other and all suspects in the stalled investigation being released.
The surprise moves come after Tarek Bitar, the judge tasked with investigating the blast, suddenly resumed his work. The inquiry had been stalled for more than a year, opposed by the country's political factions, which have shown no interest in delivering justice for the 202 people killed and the hundreds more injured.
Continue reading...