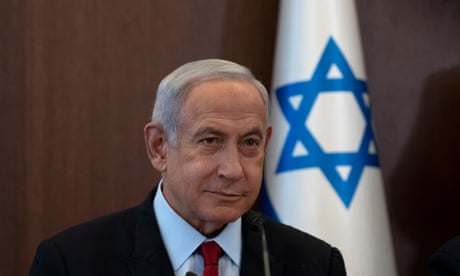 Amir Yaron said to have warned PM that erasing democratic checks and balances could deter crucial foreign investment
The governor of the Bank of Israel has warned Benjamin Netanyahu that his new government's proposals for sweeping judicial reform could damage the country's economy, according to Israeli media reports.
Prof Amir Yaron met the Israeli prime minister on Tuesday, according to the Yedioth Ahronoth newspaper, after requesting an "urgent meeting".
Continue reading...