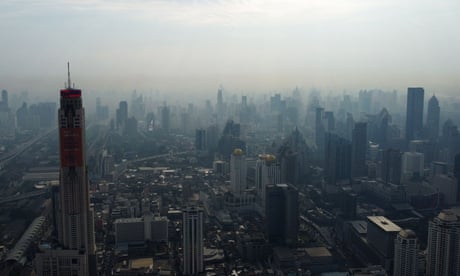 Thai capital's already bad air made worse by forest fires and burning on farms
People in Bangkok have been advised to work from home and wear face masks due to air pollution that has worsened to unhealthy levels.
Officials urged people to use public transport rather than private cars for commuting, and said the authorities would seek to reduce sources of pollution such as outdoor burning and construction activities. Face masks would be distributed to vulnerable people, Bangkok authorities said.
Continue reading...