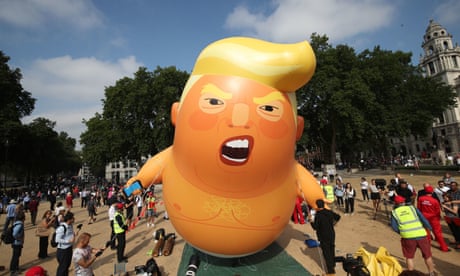 Inflatable produced to lampoon former US president during his UK visits undergoes testing prior to installation in museum's protest collection
While Donald Trump's hopes for re-election as US president may be faltering, the nappy-wearing depiction of him made famous during a UK protest in 2018 has had new life breathed into it, as the Museum of London has reinflated it.
The baby blimp inflatable, which flew above a march in Parliament Square in London in July 2018, was given a test inflation this week.
Continue reading...