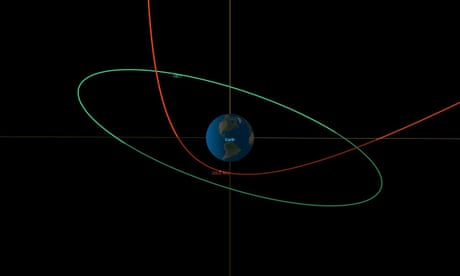 No danger, says Nasa, from delivery truck-sized asteroid that was discovered on Saturday and will pass lower than communication satellites
An asteroid the size of a delivery truck will pass Earth in one of the closest such encounters ever recorded – coming within a tenth of the distance of most communication satellites' orbit.
Nasa said the newly discovered asteroid would pass 2,200 miles (3,600km) above the southern tip of South America at 7.27pm US eastern time on Thursday (12.27am GMT on Friday).
Continue reading...